Interactive Photoshop & Lightroom Keyboard Cheatsheet
Faster and easier with our beloved softwares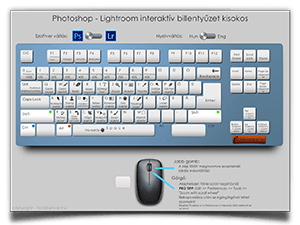 We developed for You a preatty usefull Interactive Photoshop Keyboard Cheatsheet
This Interactive Photoshop material will help you a lot to use the software more deliberately! With the help of our software you can use Photoshop faster and easier.
Thatshow you can learn more function and your work and workflow will look more professional !
It "can speak Lightroom too" 🙂 just switch the button
How to use:
Look for the shortcut functions on keyboard letters! They reveal many-many usefull options
Switch the CTRL – SHIFT or ALT buttons
and look again 😀
look for the mouse options at the bottom of the material
If you liked it please share
Other interactive materials you should check out:
Lets take a look this neat little focus trick! Every pro photographer use this one !